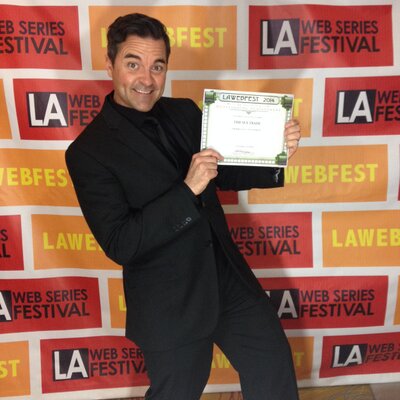 After serving as The Voice of The Kelsey Awards during last year's ceremony, professional voice-actor Tim Rerucha is set to return as The Voice of The Kelsey Awards during this Saturday's big night!
As a professionally trained and highly versatile voice-over and live action actor, Tim Rerucha has leveraged his voice talents over the past decade into a very successful career as an artist and a commercial talent.
As Tim loads his resume with stage work, he also finds himself winning roles in episodics, tv movies, commercials, infomercials, and many other types of acting jobs, both live and filmed, as a corporate spokesperson.
With many years as a working actor, Tim has voiced many different scripts for many satisfied clients. His clients have come to know Tim as an actor who is professional, dynamic and able to deliver top quality reads across a wide spectrum of performance mediums.
You may recognize Tim's voice if you have ever visited Universal Studios Florida. In fact, Tim is known as "The Voice" that you hear whenever you visit the Universal Studios Theme Parks in Orlando, Florida.
FUN FACTS ABOUT TIM!
Tim's critically-acclaimed web-series The Sex Trade, was an Official Selection and Award-Winner of The LA Web Series Festival 2014.
Tim's first movie role was in Edward Scissorhands, where he played a friend of Winona Ryder and Anthony Michael's characters.
Tim is a member of NYC's Upright Citizens Brigade.
Tim has 14 years of professional animal/bird training with SeaWorld and Busch Gardens.
And now, Tim is bringing his warm, energetic and professional voice talent BACK to The Kelsey Awards on Saturday, August 16th at 8pm inside The Kelsey Theatre!
READ MORE: CLICK HERE TO VISIT TIM'S OFFICIAL WEBSITE!
Come see Tim in action this upcoming Saturday, August 16th during The 2014 Kelsey Awards! Tickets are selling VERY FAST, so make sure you purchase your tickets ASAP before they sell out! CLICK HERE FOR TICKET INFORMATION.