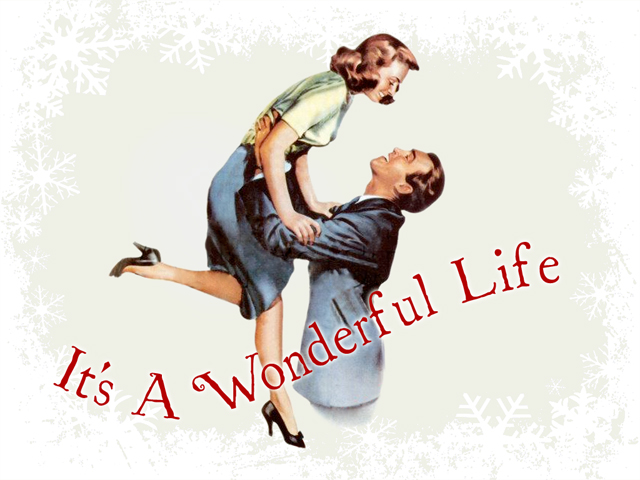 M&M Stage Productions have announced auditions for their 2015 production of It's a Wonderful Life (The Play). Here is all the information you need to know:
KelseyExtra: Click Here to See Who Walked Away with a 2015 Kelsey Awards
AUDITION DATES
Saturday, August 29nd from 12pm-4pm
Sunday, August 30 from 12pm-4pm
AUDITION LOCATION
Mercer County Community College – West Windsor Campus
PRODUCTION COMPANY
M&M Stage Productions
Director: Dan Spalluto
PERFORMANCE DATES & LOCATION
The Kelsey Theatre at Mercer County Community College
November 20-21, 27-28 at 8pm
November 22 & 29 at 2pm
TO SIGN UP
In order to minimalize wait times, audition appointments are very strongly recommended.
To schedule an audition time, contact: auditions@mandmstage.com
AUDITION REQUIREMENTS
Readings will be from script.
Bring an updated picture and resume.
SYNOPSIS
George Bailey, the Everyman from the small town of Bedford Falls, dreams of escape and adventure, but those dreams have been squashed by family obligations and civic duty. A guardian angel has been sent on Christmas Eve to save him from despair, and to remind him – by showing him what the world would have been like had he never been born – that he has had after all, a wonderful life.
CHARACTERS
All roles are open.
All ages are needed for this production.
GEORGE BAILEY (30-35) the protagonist
YOUNG GEORGE (10-12)
MARY (HATCH) BAILEY (25-30) George's wife
YOUNG MARY (8-12)
PETE BAILEY (12-14) their oldest child
JANIE BAILEY (10-12) their oldest daughter
ZUZU BAILEY (8-10) their youngest daughter
TOMMY BAILEY (7-8) their youngest child
CLARENCE (50-60) a low-ranking angel
JO (any) a senior angel
FRANKIE (any) a more senior angel
MR POTTER (50-70) most powerful man in Bedford Falls
UNCLE BILLY (60-70) George's uncle
MRS BAILEY (60-70), George's mother
POP BAILEY (60-70), George's father
HARRY BAILEY (30-35) George's brother
YOUNG HARRY (10-12)
RUTH BAILEY (25-30) Harry's wife
VIOLET (late 20's) an attractive young woman
YOUNG VIOLET (8-12)
ERNIE (40-50) a cabbie
BERT (40-50) a cop
MR. GOWER (50-60) owner of drugstore
SAM (30-35) George's friend
YOUNG SAM (8-12)
ANNIE (40's) the Bailey's maid
COUSIN TILLY (30's) George's cousin
COUSIN EUSTACE (30's) George's cousin
MR MARTINI (50-60) owner of a tavern
NICK (50's) bartender
EDNA (Adult)
JANE (30's) Sam's wife
MARTY HATCH (30's) Mary's brother
MRS. HATCH (50-60) Mary's mom
CARTER (50-60) bank examiner
MR. WELCH (50's) teacher's husband
DR. CAMPBELL (40-50) Bldg&Loan Director
BANK EXAMINER (35-50)
FLO (Any)  Shop Clerk
There are many other small roles that can be duplicated by other actors as are some of the characters listed
To schedule an audition time, contact: auditions@mandmstage.com
For the latest Kelsey Theatre news and audition notices, LIKE our Kelsey Report Facebook Page!